ArmInfo.On October 31, the legendary Armenian brandy ARARAT presented the only concert of Franco-Brazilian jazz singer Agatha Irakema at the Mezzo club in the framework of # YerevanJazzFest2019.
The performance of Agatha Irakema was accompanied by the State Jazz Orchestra of Armenia under the direction of artistic director and conductor Armen Usnunts.
Brazilian Agatha Irakema, born in France, rightfully occupies one of the leading places in the modern pulsation of world jazz. The daughter of the famous bassist Rubens Santana, began her career from a young age and more than once admitted that she was always admired and inspired by the work of Charles Aznavour. "I'm incredibly glad to visit Charles Aznavour's country and am very impressed with it," the singer noted in Armenia.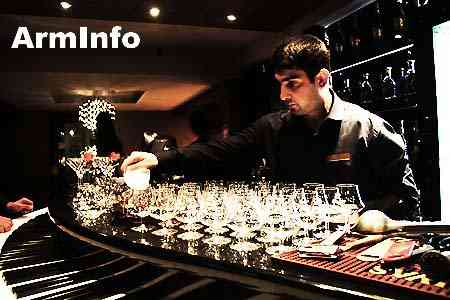 Within the framework of # YerevanJazzFest2019, the singer presented a unique program prepared for the Armenian audience.
By such a creative collaboration with the Armenian Association of Jazz and Mezzo Production, the legendary Armenian brandy ARARAT reveals another facet of skill, offering the most discerning art lovers and the best cognacs to enjoy another unique moment.
It should be noted that in 1998 the Yerevan Brandy Factory entered the international company Pernod Ricard (Perno Ricard), the world leader in the field of premium alcohol.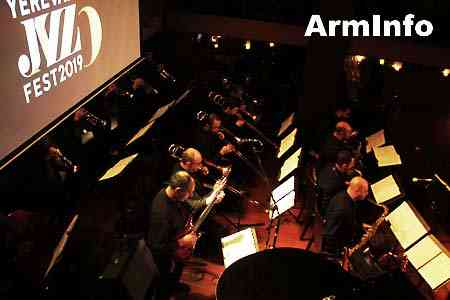 The legendary Armenian ARARAT cognacs are produced at the Yerevan Cognac Factory using traditional technology, the foundations of which were laid back in 1887 by the brothers Vasily and Nerses Tairyants. When creating cognacs, only high-quality Armenian grapes of endemic varieties and crystal clear spring water are used. ARARAT precious cognac spirits are aged in barrels of centuries-old Caucasian oak made in the factory's own cooper workshop.