ArmInfo. On November 3, a presentation of an organ was held in the Surb Nshan church in Gyumri. The instrument was produced by the famous Alsatian Rotinger dynasty, whose history of organ construction goes back over 250 years. The organ was delivered from Europe to Gyumri with the support of an international company, the world leader in premium spirits Pernod Ricard and its member ''ARARAT'' Yerevan Brandy Company .
The instrument was purchased from a private collection. It is symbolic that the famous French composer, organist Olivier Messiaen, had played the organ. The initiative to establish an organ in the second largest city, the cultural capital of Armenia, belonged to a native of Gyumri, currently a resident of France, president of the Friends of Gyumri. France Union, winner of prestigious international awards, organist Narine Simonyan.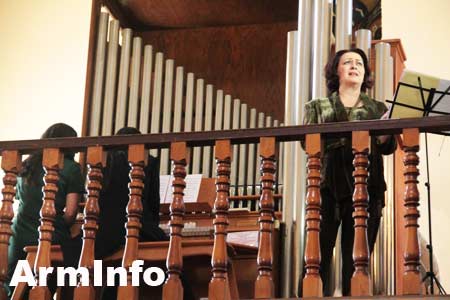 On the occasion of the presentation of the organ set up in the Surb Nshan church, a concert of sacred music was held, during which performed the world famous opera singer, soprano Hasmik Papyan, young singer, Narine Simonyan's daughter Satenik Shagazizyan, organists Narine Simonyan, Mari Muller, Arthur Adamyan and choir ''Radio Martam''.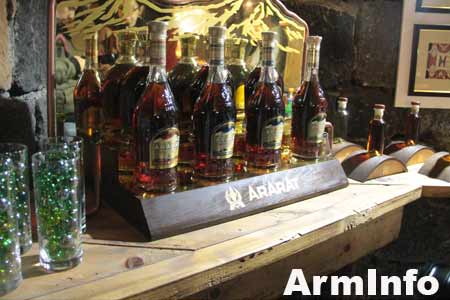 To note the legendary Armenian ARARAT brandy is produced at the Yerevan Brandy Factory according to the traditional technology, the foundations of which were laid in 1887 by brothers Vasily and Nerses Tairyants. Only high-quality Armenian grapes of endemic varieties and crystal clear spring water are used in production. The precious cognac spirits of ARARAT are aged in barrels of century-old Caucasian oak, made in the Plant's own cooperage workshop. In 1998, Yerevan Brandy Company entered the international company Pernod Ricard the world leader in premium alcohol.
video1
video2
video3