ArmInfo."I really appreciate the Velvet Revolution, because it gave us everything we have now, after which the Czech Republic has become a completely different country," Czech Ambassador to Armenia Petr Mikyska said in an interview with ArmInfo.
On November 16, the opening of an exhibition organized by the Embassy of the Czech Republic in Armenia and timed to the anniversary of the Velvet Revolution in Czechoslovakia was held at the YSU. The exhibition is dedicated to one of the main organizers of the revolution, Vaclav Havel.
The ambassador noted that this revolution personally for him was of great importance, since at that time Mikyska served in the army, which was under the leadership of the Communist Party. "Since the first days of the events in Prague, the army leadership has tried to use us against demonstrations, there have been a lot of discussions about these events, and we soldiers said that we are not going to send weapons against the people." We did not have information, and the radio did not cover these events, some students came and told what was going on, and when I returned from the army it was a completely different country, we had an opportunity to travel peacefully, and first of all I went to Austria and Germany, - said the ambassador.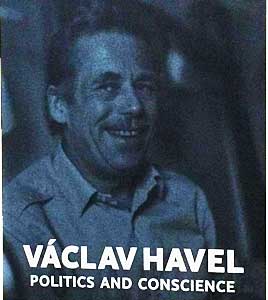 Also Mikyska said that Vaclav Havel was a very popular figure in the Czech Republic, he was the main leader of the revolution and the main factor of these changes, but not everyone now has a warm feeling for him. "Not everyone liked the economic changes that took place in the country, people who were in power and lost their position during the revolution, did not like Havel, but it was really a great man, and today we have something to celebrate," concluded Ambassador Peter Mikyska.
Note that from November to December 1989 in Czechoslovakia there was a "Velvet Revolution" - a peaceful civil uprising. This revolution led to a relatively rapid removal from power of the Communist Party and the organized dismantling of the socialist regime of Czechoslovakia. Despite the initial clashes of demonstrators with the power structures of the HRC, the revolution as a whole was carried out bloodlessly, which is why it got its name. In the Czech Republic and Slovakia, the day of November 17 was declared the Day of Struggle for Freedom and Democracy.